Welcome to the Union County Ohio Veterans Remembrance Website
2021 Voice From The Stone Honoree: Lieutenant Colonel James A. Curry
For help locating brick pavers -  View Monument Plaza Map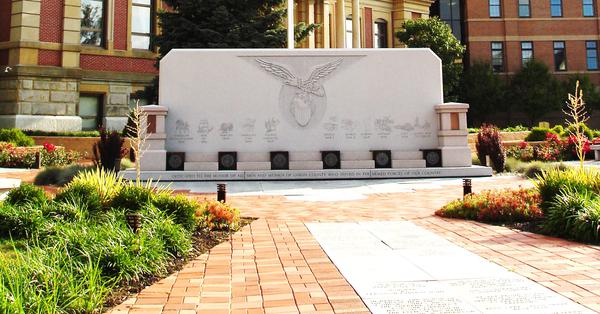 The  Veterans Remembrance Monument and Plaza is a solemn place located at the Union County Court House that belongs to EVERY Union County Veteran, past, present and future.
It is a place where their personal contribution to the security of our land is always honored.
It is a place where they will never be forgotten or overlooked.